All dressed up and no place to go…this brand new brasserie serves up savory French cuisine, soft jazz and creative cocktails in a fabulously chic decor signed by designer Tristan Auer.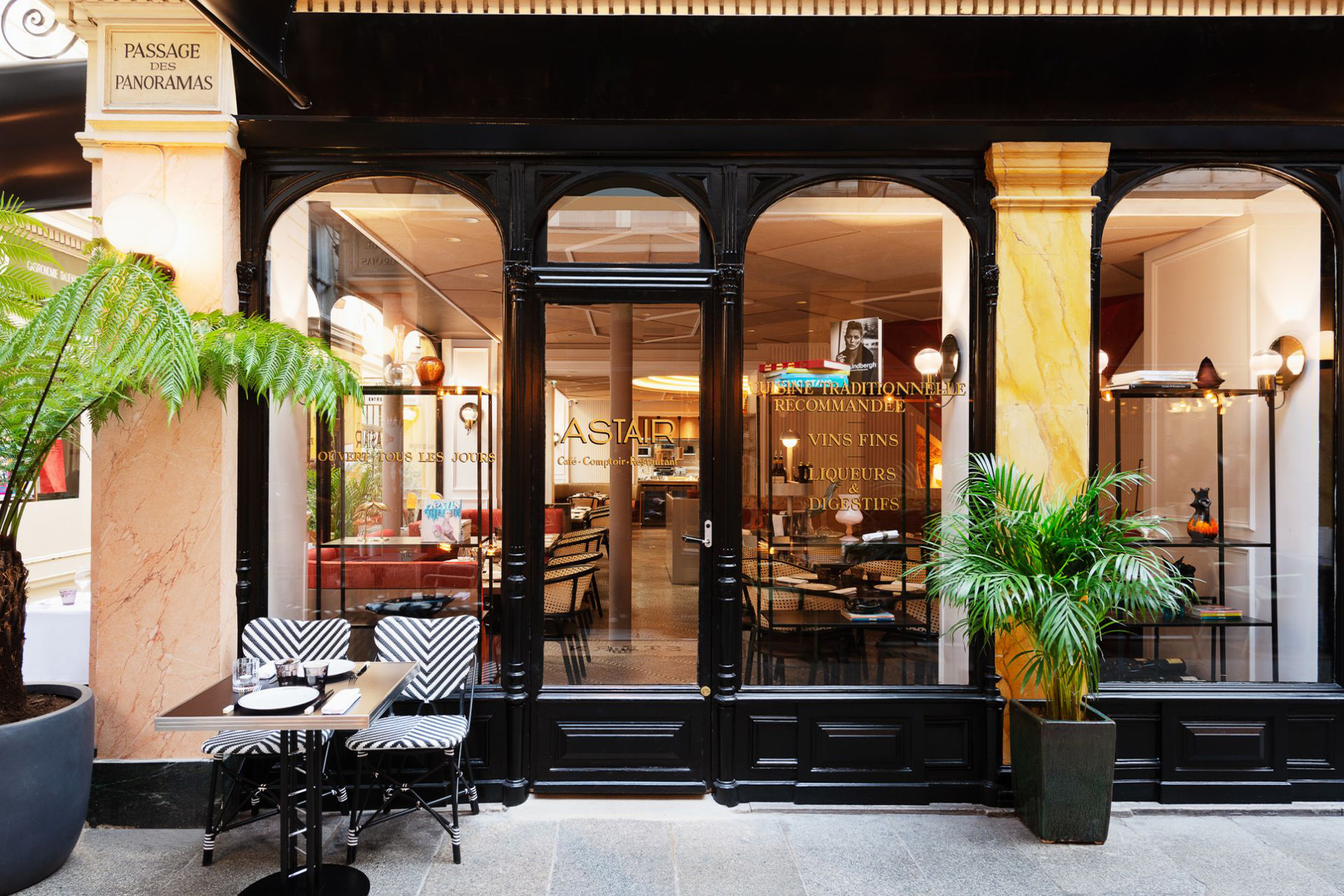 The New Art Deco Design
Slide into the crimson-colored banquet or opt for the chic black and white cane armchairs, if you prefer the indoor setting or reserve a bistro style table in the covered passage for a more Parisian appeal. Admire the beauty of the néo art-deco decor, designed by renowned interior decorator Tristan Auer, featuring beveled cork ceilings, a panoramic mural of projected brass and a modern interpretation of the rotunda bar.
Sip Cocktails and Eat Snails
With a desire to reinvent the chic & sexy bourgeois brasserie à la Française, the trio at the head of the Farago Group, Jean Valfort, Charles Drouhaut and Jean-François Monfort, wanted a place where Parisians could dress up, sip cocktails and eat snails while listening to a cool jazz riff playing lightly in the background.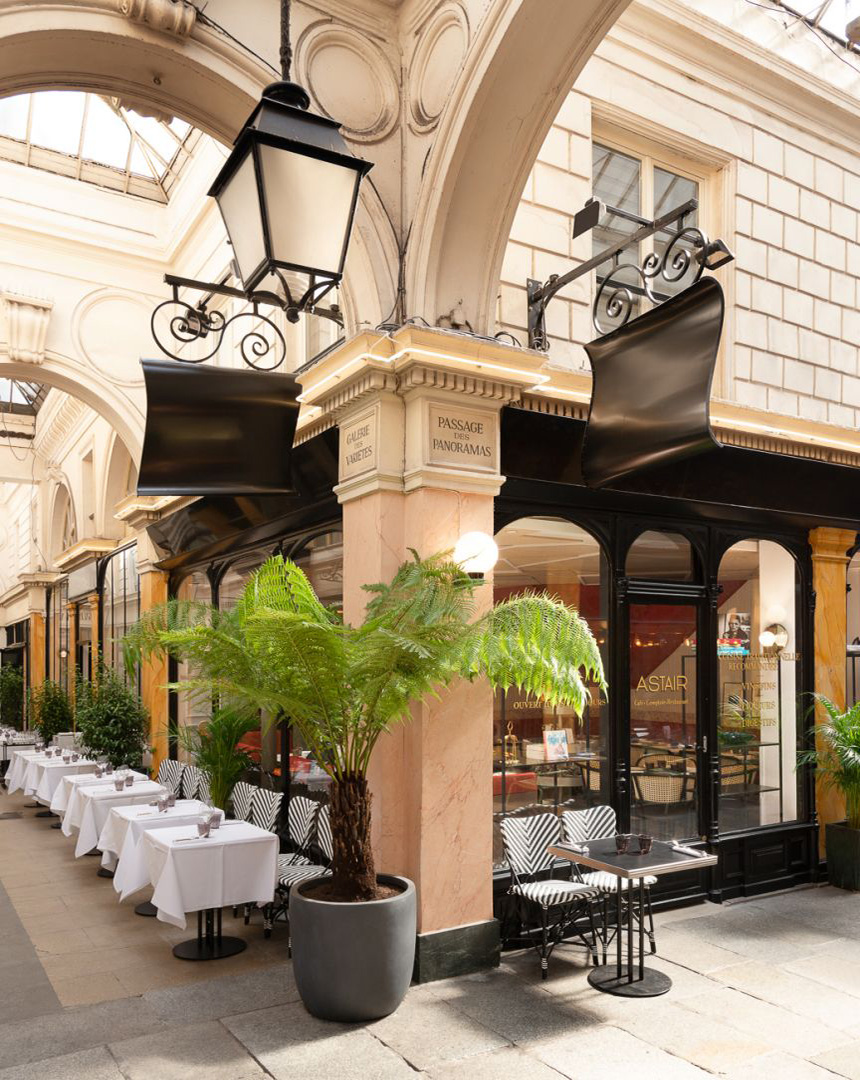 Traditional Bourgeois Cuisine
The cuisine is trusted to the discrete, 3-Starred Michelin Chef, Gilles Goujon, who makes his first appearance outside the walls of his Auberge du Vieux Puits in the Southwest of France. The menu is a savory testament to
the most famous traditional French dishes, from foie gras to frogs legs, beef tartar to veal liver, free range chicken and of course the iconic entrecôte.
ASTAIR
19 Passage des Panoramas
75002 Paris
M Grands Boulevards
+33 (0)9 81 29 50 95
www.astair.paris