Valéry Grégo revives a mid-century hotel hanging off the cliffs in France
Les Roches Rouges, which literally means the red rocks in French, is just one of many design narratives being told in contemporary architecture today.  It is a story of the past that is seeking a new life in the present. As is his custom, Valéry Grego sets the scene to perfectly illustrate the style of the story he wishes to tell. At Les Roches Rouges, the structure of a utilitarian past meets the style of a bohemian present, creating an enchanting new destination for the cultivated traveler.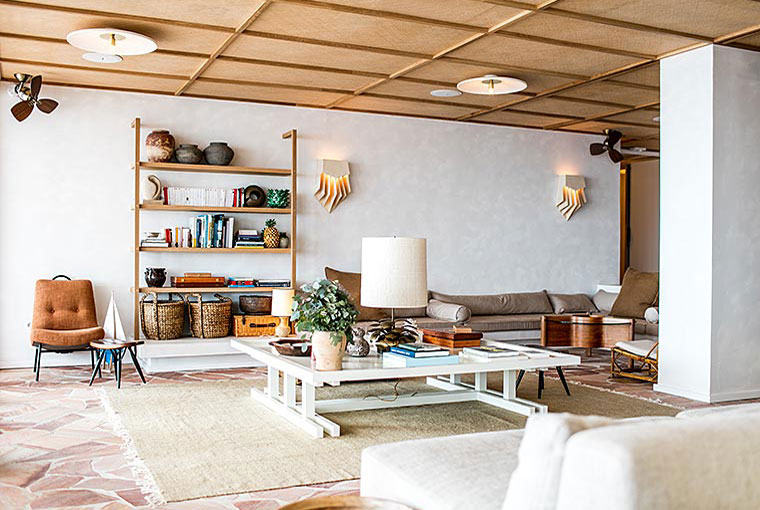 The narrative imagined by Valéry Grego for Hotel Les Roches Rouges
Rooms without televisions, large dining tables, common spaces, all designed for communal living. Bookshelves stacked with books that are meant to be read and then replaced. With an atmosphere of a well-designed hostel, Les Roches Rouges appeals to those who wish to share in the common experience of living.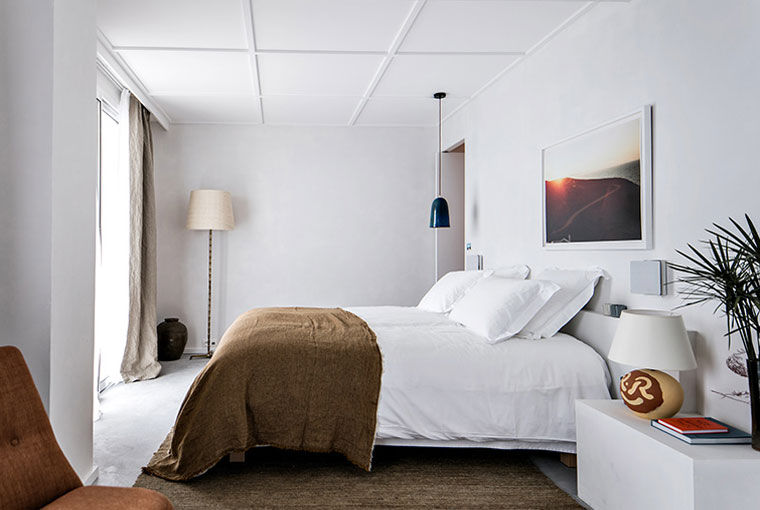 Inspired by Eileen Gray's E-1027 Villa in Roquebrune-Cap-Martin
The interior of the Hotel Les Roches Rouges is designed to mimic that of a seaside home.  The decoration is carefully concocted with a mix and match of styles and textures to look like it has been there since the 1950s. The giant mustard-colored « DS 600 » vintage De Sede couch and the « 529 Rio » coffee table by Charlotte Perriand for Cassina pose perfectly in front of the bare cement walls.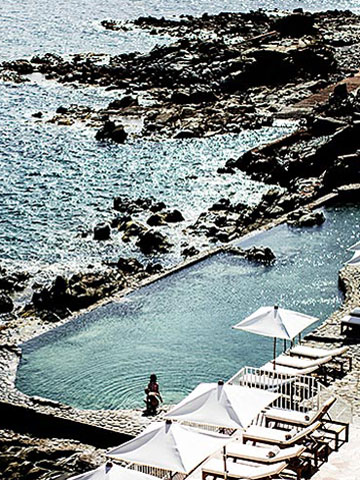 Simplicity and sobriety are the two best words to describe the look and feel of the hotel
Every room has it's own balcony and looks out onto the sea. The furnishings are a mix of design elements created by Festen, such as the wooden desks that can also be tables and a selection of pendant lamps, punctuated by natural accessories made of jute, cane or wicker. The throws on the beds are made of pure linen, from the French brand Maison de Vacances. The artwork comes from a variety of different artists.
Hotel Les Roches Rouges
90 Boulevard de la 36ème Division du Texas
83530 Saint-Raphaël
www.hotellesrochesrouges.com
Save