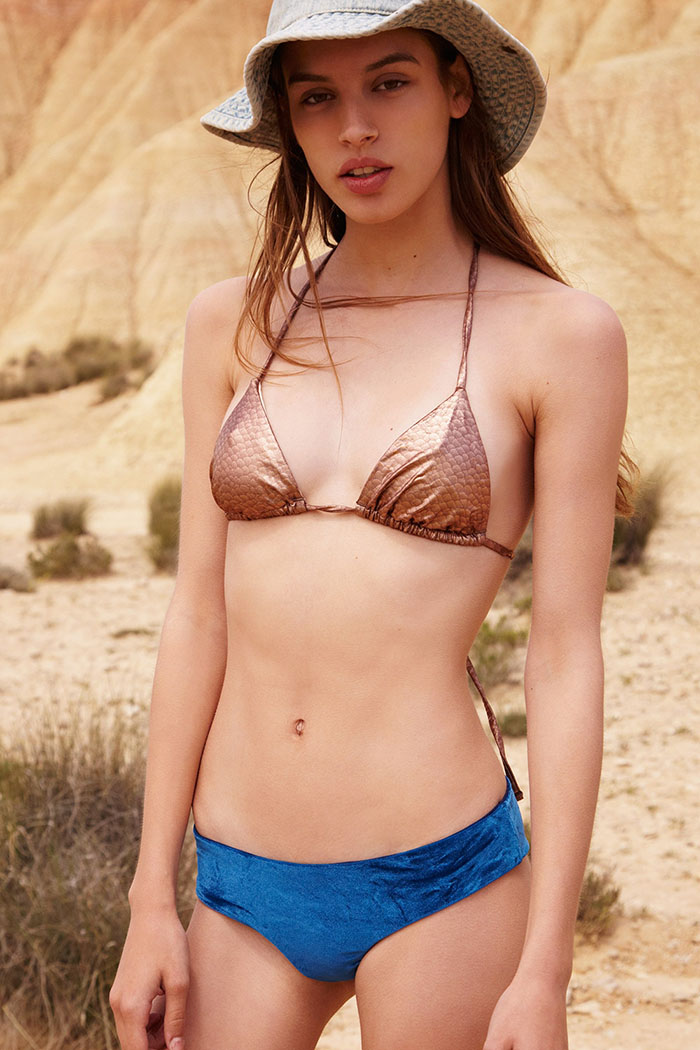 Swimwear just got a little sexier…
Parisian Perfect's Monday Muse features the free-spirited fashions by Albertine. Albertine is the name of a delicious little French brand created by two sisters, Caroline and Anémone. It all started when they were kids, growing up with a grandfather who founded a fashion label of undergarments and hats. The two sisters spent their summers playing amongst the lace and the corsets in their grandfather's factory. They fell in love with all the beautiful fabrics as well as the process of creation.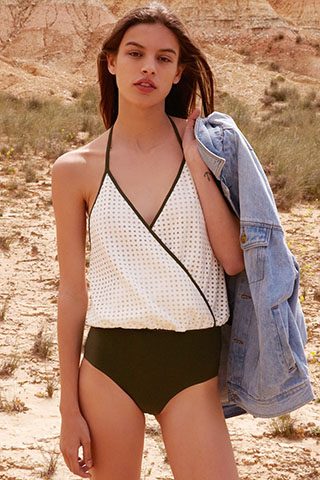 Years later, after having launched two very different careers, the sisters decided to create something together. They both love the sun, holidays by the sea and the hot sand beneath their feet. In 2008 they abandoned their respective pursuits and launched a small company designing swimsuits in Biarritz. Their glamourous creations take the swimsuit from object of necessity to object of desire.
Inspired by the world of high-fashion, Albertine creates luxurious, yet accessible, swimsuits in a variety of voluptuous fabrics. Styles are crafted in satin, metallic, spandex and velour, often using several different fabrics for just one suit. A range of one pieces and bikinis already designed as a mix and match, blending both a retro look with more modernist models.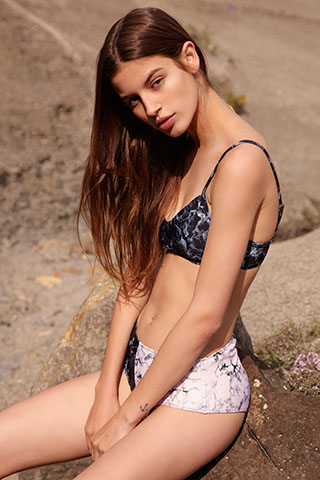 In 2014, the sisters honor their grandfather's legend by launching a pretty lingerie collection. Feminine and fresh, the collection features a selection of lace and satin undergarments in sexy florals and solids. The beachwear collection launches a line of printed suits, highlighting the summer set on the famous beaches of Biarritz and Calvi. In 2015, the first Albertine Boutique opens in Biarritz and in 2017, the first summer Pop-Up Store Albertine opens on the West Coast of France in the super surfing town of Hossegor.
The free-spirited fashions by Albertine caught the eye of the public, the press and even some of Paris's top designers, such as Claudie Perlot, Modetrotter, Eric Bombard and Balzac Paris. Creative collaborations followed and now Albertine is one of France's best-kept secrets when it comes to swimwear and lingerie. Their most recent beachwear collaboration with super retailer Monoprix is one of this summer's must have items
Albertine
54 rue Gambetta 64200 Biarritz
www.albertine-swim.com
Save
Save
Save