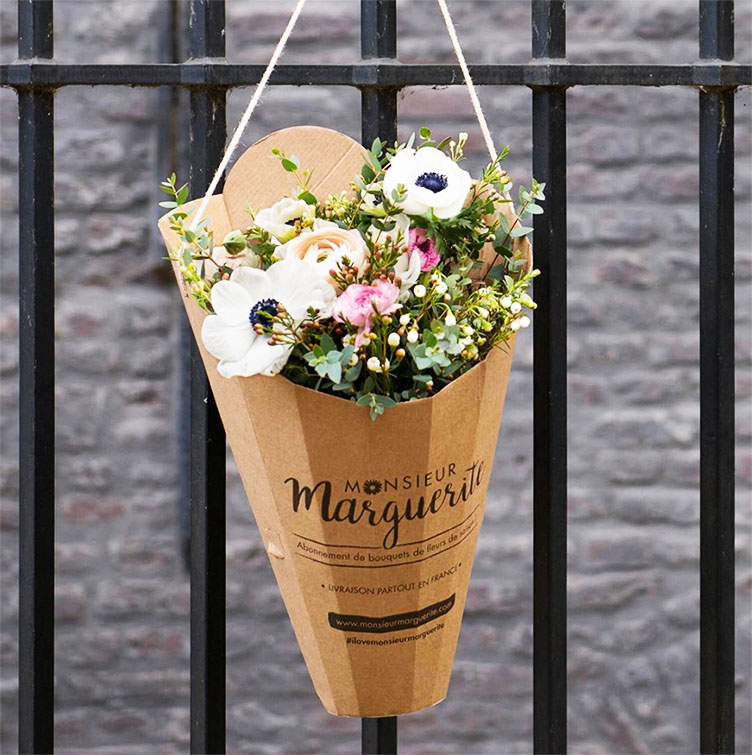 One man you'll definitely want to take home to your mother…
Meet Monsieur Marguerite, one man you'll definitely want to take home to your mother.  The latest Parisian obsession is the brainchild of two guys, Benjamin and Ludovic. Hiding behind the daisies on their 'about' page, we haven't yet seen their faces, but their genius is already a hit with a clever new decorative concept that can't be beat.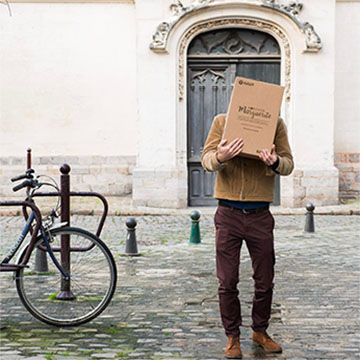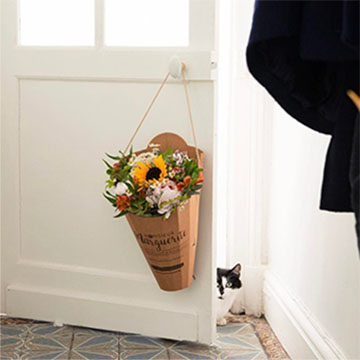 Monsieur Marguerite is an online service that allows you to offer or receive a beautifully packaged, artistically arranged bouquet of flowers each month.  Delivered to your doorstep, anywhere in France, in their very own cardboard-crate vase, making it a snap to hang anywhere you like.  Each bouquet also comes complete with a botanical card that details the creation, as well as instructions on caring for the arrangement.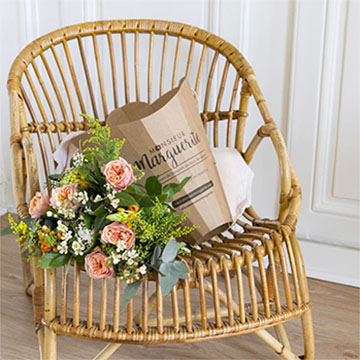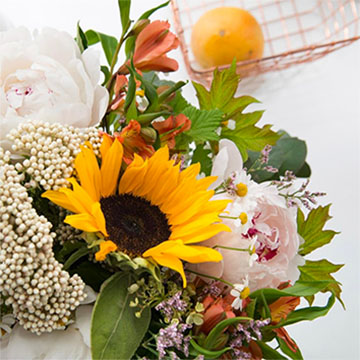 No more hunting down the vase, filling it with water, unwrapping the layers of paper and plastic, desperately trying to recreate the artful work of the florist. With Monsieur Marguerite, finding the right spot to show off your arrangement is a cinch, just hang it on the wall, the door, the drawer, or just flatten the bottom and pose it on the counter-top.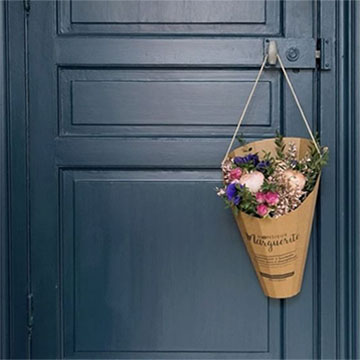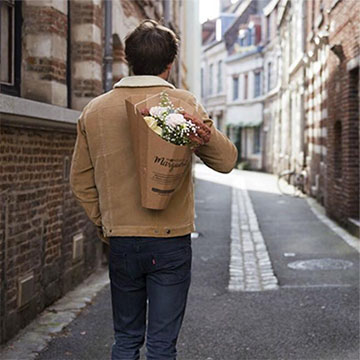 Plan ahead and have a beautiful fresh bouquet of flowers waiting for you the next time you visit Paris.  Just check out the website for delivery possibilities and have Monsieur Marguerite meet you at your hotel or your rental house.  Or, send a thank you sample to a friend, family member or colleague that is sure to impress.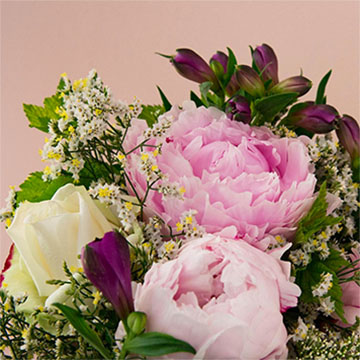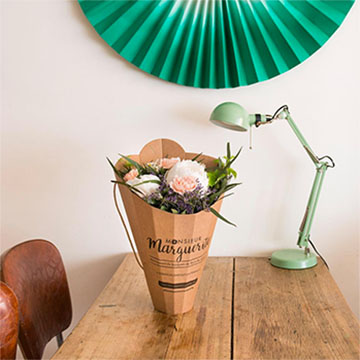 Each bouquet is artistically prepared by a floral artisan, featuring an eclectic selection of fresh seasonal flowers, and named according to their inspiration.  Monsieur Monet, for example, comes straight from Giverney and the gardens of the late Impressionist painter.  Featuring a colorful pastel creation, Monsieur Monet features the Rose Avalanche, playful Peonies, colorful Alstroemerias and fresh scented Cassis branches.  This is definitely spring's Parisian perfect bouquet.
Monsieur Marguerite
www.monsieurmarguerite.com
Save
Save
Save