Welcome to the most Parisian home in the capital. Maison Sarah Lavoine is the brand new flagship store imagined by the queen of Parisian design, Sarah Lavoine. After taking the interior design scene by storm, adding her chic and elegant signature to a host of projects including boutiques, restaurants and even a hotel, Sarah Lavoine has recently opened the doors to her very own Hotel Particulier.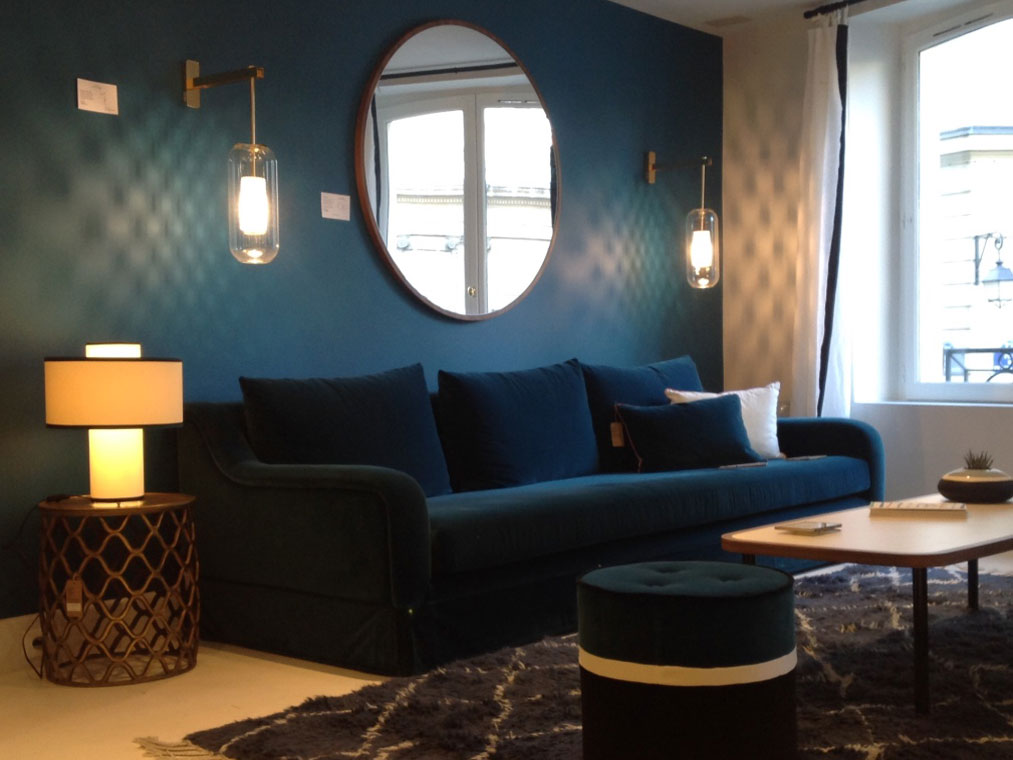 Superbly situated on the pretty little Place des Victoires in the heart of Paris, this 400 square metre home is one of the most inviting places you will ever visit.  There are two entrances, one just off the Place des Victoires, that leads straight into the boutique and a second entrance from the Rue des Petits Pères, that leads into the café.  The ground floor offers a wide range of decorative items designed by Sarah Lavoine as well as a selection of articles sourced from her many trips abroad.  Textiles, tableware, utensils, lamps, mirrors, candles and ceramics tempt the visitor through the shop to the marvellous stone staircase that leads up to the second floor.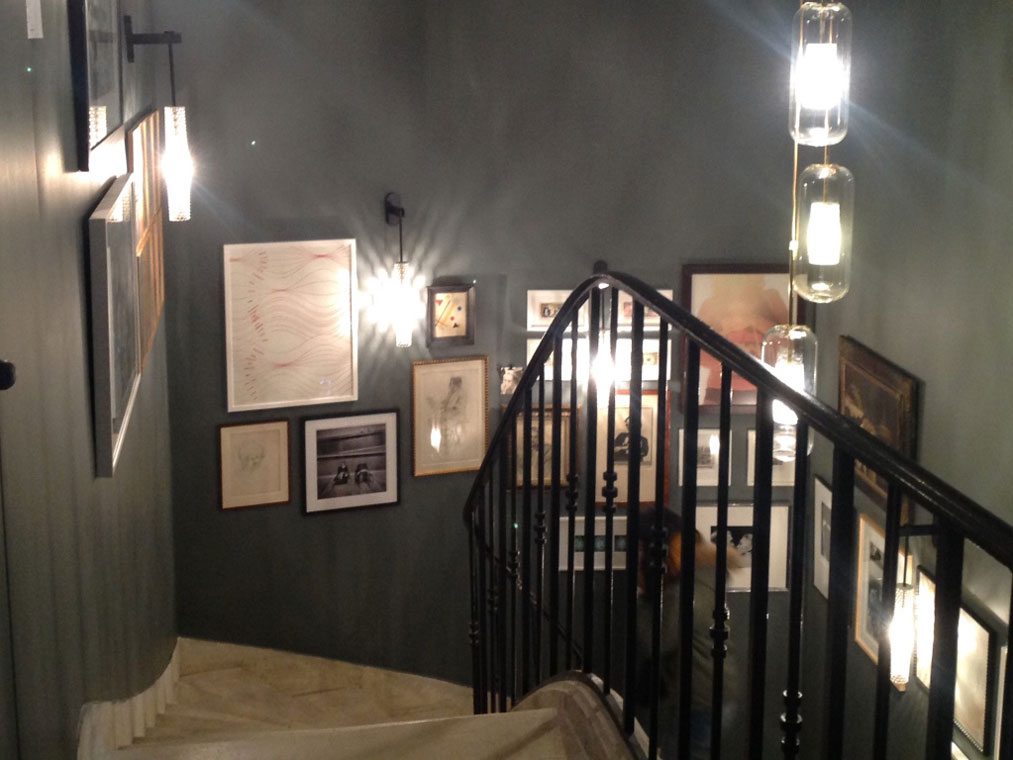 Designed with the layout of a real house in mind, the ground floor covers the kitchen and the café while the upstairs is dedicated to the living room, library, bedroom and closet. Known for her signature blue-coloured palette that can be seen on the walls, floors and furniture, Sarah Lavoine shows off a range of elegantly designed furnishings including sofas, graphic cushions, minimalist linen curtains, desks, coffee tables and ottomans. The bedroom is layered with fine linen sheets, soft cotton covers and patterned rugs. Organically shaped mirrors reflect the stylish and incredibly chic universe created by Sarah Lavoine, which also includes an oversized open closet featuring her own line of clothes for both men and women.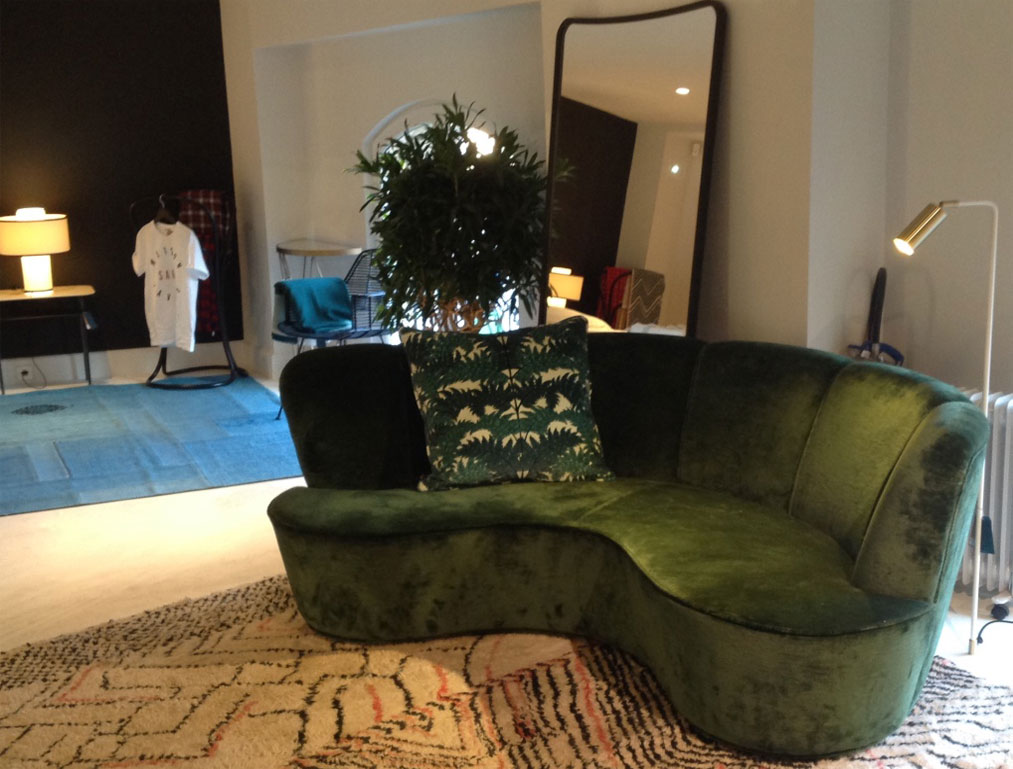 Welcome to the Maison Sarah Lavoine
6 Place des Victoires 75002 Paris M Etienne Marcel
www.sarahlavoine.com