When looking for a truly Parisian Perfect experience, there is no better place to start than at the lovely Hotel Henriette Rive Gauche. Hidden away in an area that is just off the beaten path, though not far from the famous Rue Mouffetard, this is not your typical tourist trap. Defined as both accessible and exclusive, the 32 rooms of this intimate home away from home are all delicately decorated by former fashion editor, Vanessa Scoffier, with hand-picked vintage items scouted at the Paris Flea Market.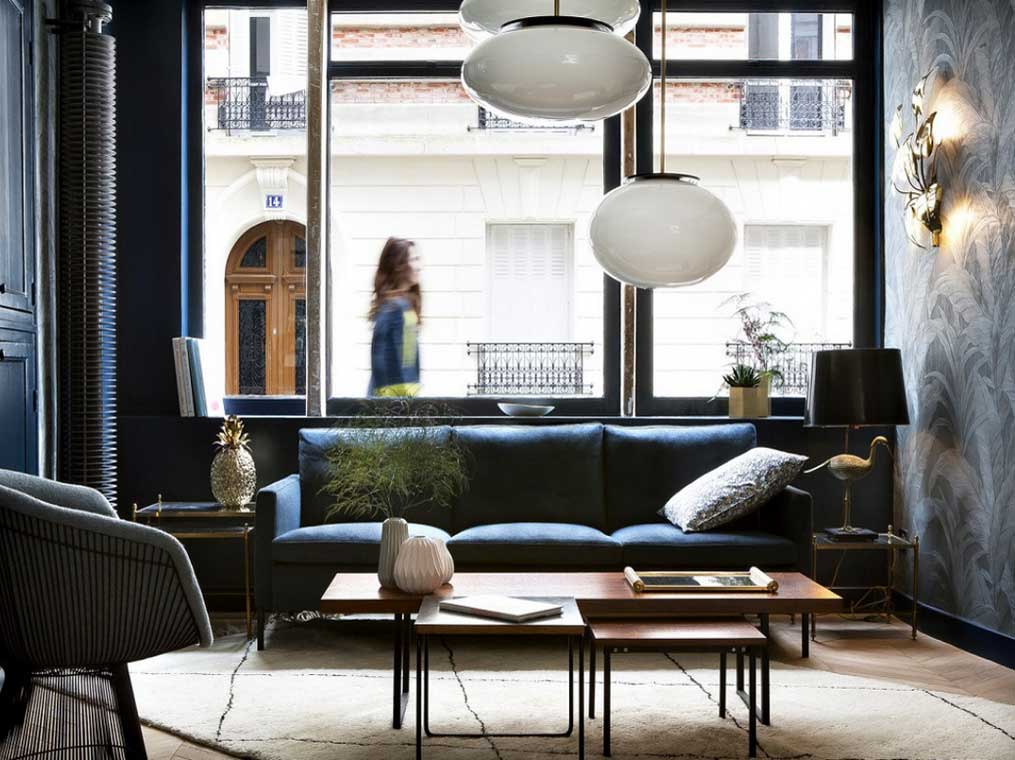 The hotel lounge is like a designer's living room, soaked in saturated tones of blue, from the velvet sofa to the fabric armchairs and the floral paper on the walls. The design is reminiscent of the 50's, with Danish accents throughout and an ample supply of reading materials that make you feel right at home. A full-time concierge service is on call to help you find whatever it is you're looking for in Paris.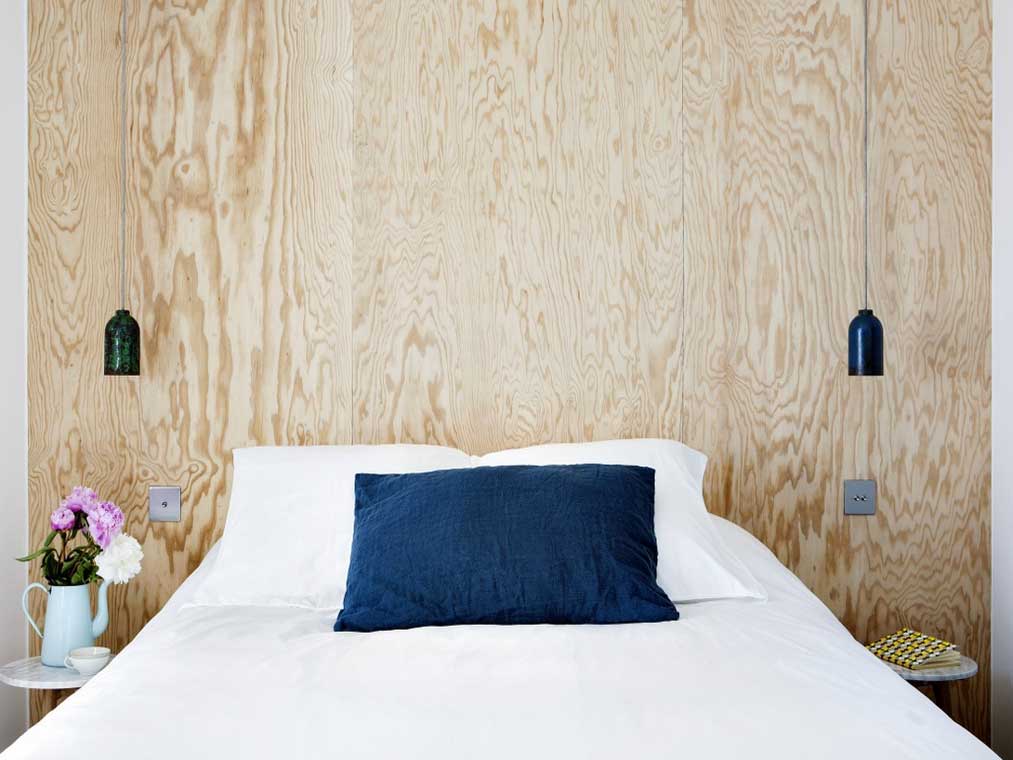 Each room has it's own distinct personality, highlighting some of the latest trends in French interior design, which naturally include the ability to mix and match a variety of objects in a simple yet incredibly chic style. Working on a very limited budget, Vanessa decided to create her own colours for the paint, to use plywood instead of oak, to customise the cushions on the couches and benches and to make headboards from leather gym mats, painted geometrical shapes or old salvaged doors.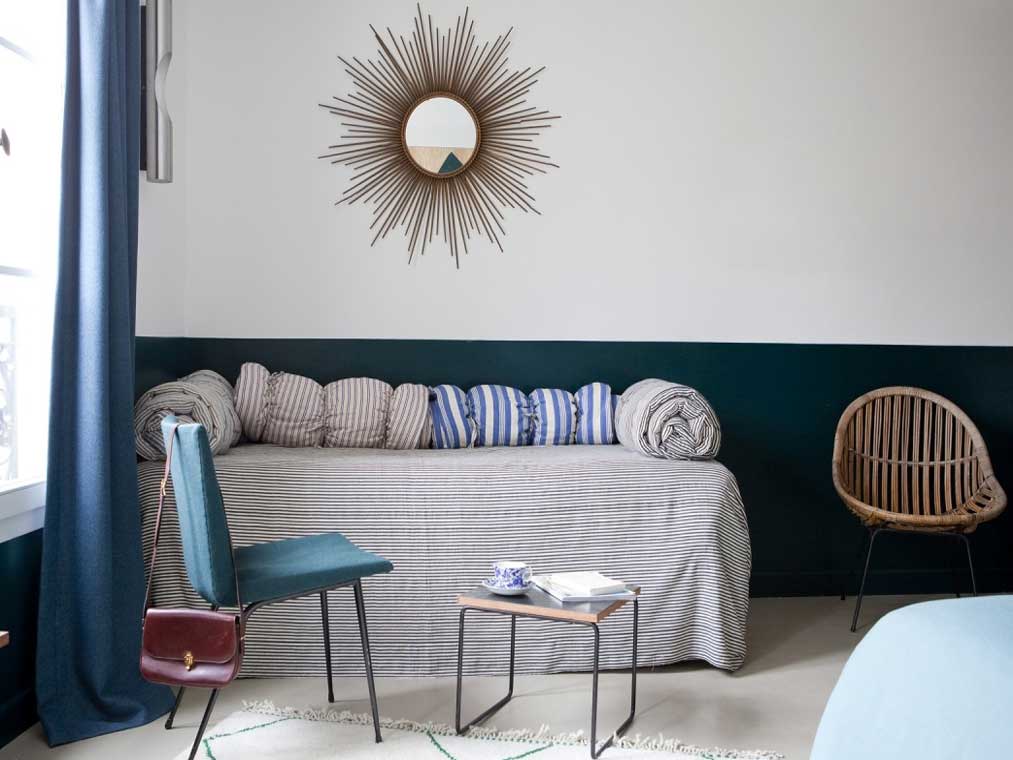 Each room offers a unique selection of the basic necessities; a comfortable European-sized bed flanked by two bedside tables, small lamps either descending from the ceiling or neatly fitted on the walls, decorative mirrors and souvenirs, linen bedding and curtains in cool pastels, a few throw pillows for that special touch, a small work space with desk and chair, ceramic-tiled bathroom floors and simple vases full of fresh cut flowers.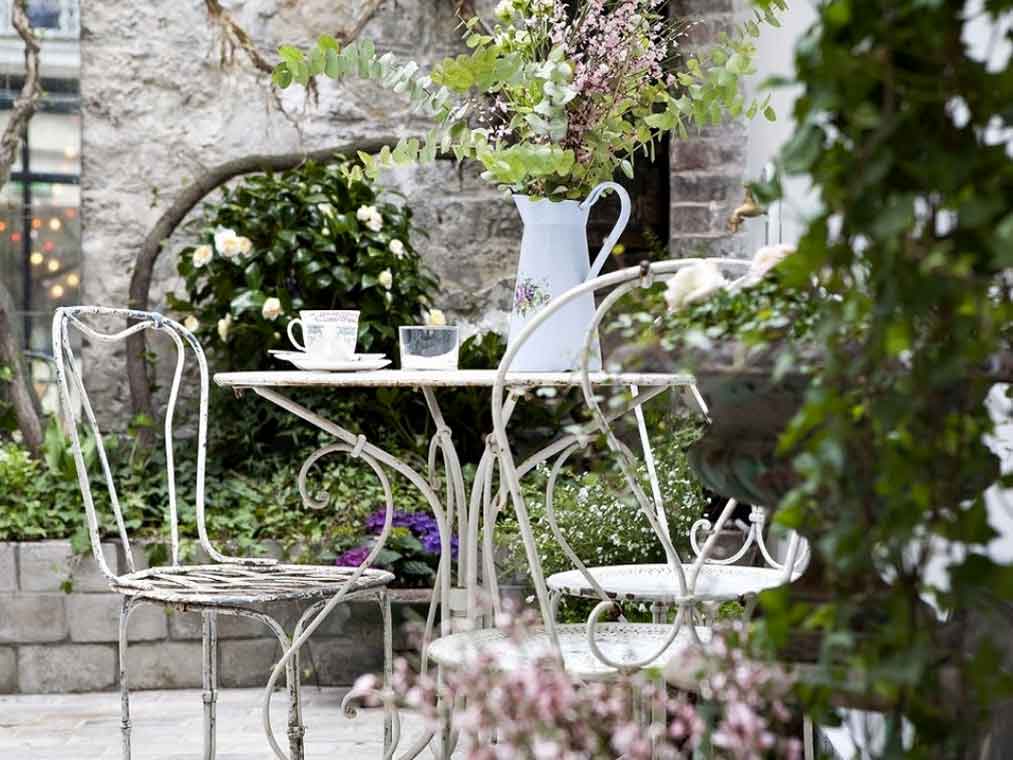 As if the rooms were not enough, the vintage winter garden leading out to the patio is clearly the icing on the cake, with its romantic yet artistic feel, ceramic tiles on the inside and grey cobblestones on the outside, antique tables and chairs set upon a cleverly designed backdrop with a giant arch-shaped mirror surrounded by creeping vines, a selection of suburban shrubs and vintage watering cans full of fresh cut florals. A simply divine way to pass some downtime in a Parisian Perfect hotel.
Getting Cosy at the Hotel Henriette Rive Gauche
9 rue des Gobelins 75013 Paris M Gobelins
www.hotelhenriette.com